The benefits of Vitamin D
Is vitamin D essential?
The short answer: yes! But still...
WHO needs it?
Active people.
People who are overweight.
Canadians.
Everyone, really!
Due to the lack of sun exposure, most of the Quebec population is deficient in vitamin D. In fact, 32% of Canadians are deficient in vitamin D and the figures increase in winter: we are talking about 40% of the population according to Statistics Canada.
Active people have a greater need for this vitamin, which accentuates its deficiency.
When overweight or obese, this deficiency also increases:
35% more likely to be deficient when obese.
24% more likely to be deficient when overweight.
Also, it has been noted that sleep disorders are often associated with a vitamin D deficiency.
Supplementation is therefore essential for everyone.
When we become aware of the benefits that the sunshine vitamin brings to our body, we jump at the opportunity to optimize our health on so many levels! Here are some of its benefits:
Increases the efficiency of the immune system
Improves the quality of sleep
Increases muscle strength
Increases free testosterone levels
Prevention of degenerative diseases (such as Parkinson's).
Increases muscle strength by 1.37% to 18.75%.
Improves the efficiency of satellite cells (muscle regeneration), thus extending their life span. 
For active people we recommend a dosage of 25 to 35 times the body weight in pounds. As an example, a person weighing 180 lbs, can consume 4500 IU to 6300 IU.
Our coaches can help you establish a supplementation plan that meets your daily needs. We are offering you a free consultation with one of them today to discuss this further: https://bit.ly/3afuA6D
Sources:

Pereira-Santos, M., Costa, P. R., Assis, A. M., Santos, C. A., & Santos, D. B. (2015). Obesity and vitamin D deficiency: a systematic review and meta-analysis. Obesity reviews : an official journal of the International Association for the Study of Obesity, 16(4), 341–349. https://doi.org/10.1111/obr.12239

Zhou, Z., Zhou, R., Zhang, Z., & Li, K. (2019). The Association Between Vitamin D Status, Vitamin D Supplementation, Sunlight Exposure, and Parkinson's Disease: A Systematic Review and Meta-Analysis. Medical science monitor : international medical journal of experimental and clinical research, 25, 666–674. https://doi.org/10.12659/MSM.912840

Chiang, C. M., Ismaeel, A., Griffis, R. B., & Weems, S. (2017). Effects of Vitamin D Supplementation on Muscle Strength in Athletes: A Systematic Review. Journal of strength and conditioning research, 31(2), 566–574. https://doi.org/10.1519/JSC.0000000000001518

Abboud M. (2022). Vitamin D Supplementation and Sleep: A Systematic Review and Meta-Analysis of Intervention Studies. Nutrients, 14(5), 1076. https://doi.org/10.3390/nu14051076

Mirzaei-Azandaryani, Z., Abdolalipour, S., & Mirghafourvand, M. (2022). The effect of vitamin D on sleep quality: A systematic review and meta-analysis. Nutrition and health, 28(4), 515–526. https://doi.org/10.1177/02601060221082367

Alfaqih, M. S., Tarawan, V. M., Sylviana, N., Goenawan, H., Lesmana, R., & Susianti, S. (2022). Effects of Vitamin D on Satellite Cells: A Systematic Review of In Vivo Studies. Nutrients, 14(21), 4558. https://doi.org/10.3390/nu14214558

Robles, L. A., Harrison, S., Tan, V. Y., Beynon, R., McAleenan, A., Higgins, J. P., Martin, R. M., & Lewis, S. J. (2022). Does testosterone mediate the relationship between vitamin D and prostate cancer progression? A systematic review and meta-analysis. Cancer causes & control : CCC, 33(8), 1025–1038. https://doi.org/10.1007/s10552-022-01591-w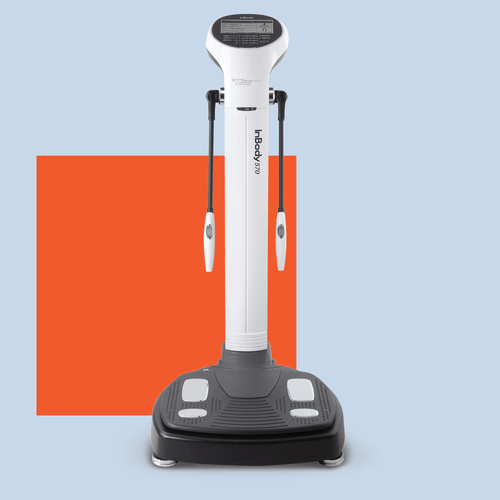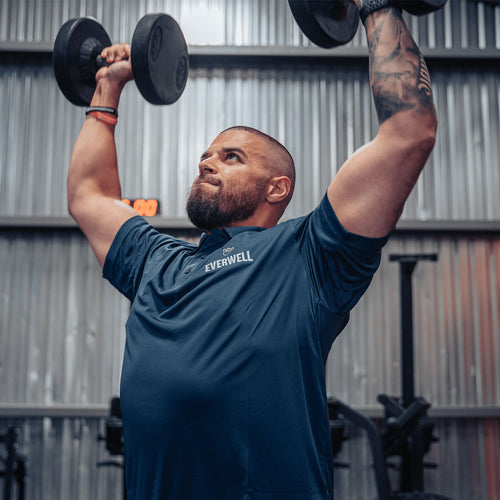 Essai gratuit 14 jours
Monthly Membership (14 days free trial) - 4 to 5 different training sessions each month The program aims to increase classic and explosive strength while gaining muscle mass ! The strength program is adjustable and is adapted to your daily life. Monthly membership, no contract.